[trx_call_to_action style="2″ align="center" title="COMPLETE WEB DEVELOPMENT & SUPPORT PACKAGES" subtitle="Kaji's web development and support packages give you everything you need for a new website or redesign, guaranteed and fully supported." description="NO LONG-TERM CONTRACTS, NO HIDDEN FEES, AND NO SHENANIGANS. LET US MANAGE YOUR WEBSITE, WHILE YOU MANAGE YOUR BUSINESS." link_caption="COMPARE PLANS" link2_caption="BROWSE DESIGNS" id="web-designing-price"][/trx_call_to_action]
Cpanel WebHosting*
Branded Email **
WP Core Instaltion-setup
Domain Name
Domain Management*
SSL Certificate
3 Months Software Maintenance*
3 Months Back-up and Recovery*
3 Months Security and Monitoring*
Premium Website Page-Builder
3 MonthsPro Support / Content Changes*
Logo Branding Content
Customized Themeing Development
Shopping Cart Integration
Fufillment Integration Post UPS FEDex
Term

* When You Buy A Kaji Hosting Package.Fair Use Policy

** Cpanel Webmail, Email service is compatible with Android, IOS and Outlook - end device support not included. Video Tutorial available on YouTube
KAJI CREATOR

Buy Now $399.90

Deposit Required

All The Basics to best represent your small business. 2-3 custom pages.3 months Managed Hosting Included.

Best Value

Yes

10

Yes

Yes

Software Updates Maintenance

Elementor WP Builder

Pro Support / Content Changes

Pay As You Go *

Customized Themeing Development

Additional Fees May Apply

Shopping Cart Integration

Fufillment Integration Post UPS FEDex

** Cpanel Webmail, Email service is compatible with Android, IOS and Outlook - end device support not included. Video Tutorial available on YouTube

* $39.95 an Hour: Graphic Design, Software Development and SysAdministration

** After 10 Months Customer Owns Assets elementor lincense not included.

KAJI CATALYST

Buy Now $699.90

Deposit Required

3-5 custom pages. Hosted and fully Supported FOR 3 MONTHS with branded email and monthly changes included.

Yes

10

Yes

Yes

Yes

Software Updates Maintenance

Yes

Yes

Yes

Elementor WP Builder

Pro Support / Content Changes

2 Hr Month
3-5 Pages

Customized Themeing Development

Yes

Shopping Cart Integration

Fufillment Integration Post UPS FEDex

10 Months *

** Cpanel Webmail, Email service is compatible with Android, IOS and Outlook - end device support not included. Video Tutorial available on YouTube

Customer Owns Assets

KAJI CORPORATE

Buy Now $899.90

Deposit Required

Everything you need to run your business. Integrated to your bookkeeping, CRM or scheduling. Fully Supported with Monthly changes. Perfect for tradesmen or professional service providers.

Yes

Unlimited

Yes

Yes

Yes

Software Updates Maintenance

Yes

Yes

Yes

N/A

Pro Support / Content Changes

4 Hr Month
Unlimited

Customized Themeing Development

Yes

Shopping Cart Integration

Fufillment Integration Post UPS FEDex

10 Months *

** Cpanel Webmail, Email service is compatible with Android, IOS and Outlook - end device support not included. Video Tutorial available on YouTube

Customer Owns Assets

KAJI E-COMMERCE PRO

Buy Now $1299.90

Deposit Required

Let our Pros get you started right, with a fully supported and branded sales machine. Fully supported, monthly changes for 3 months. Everything you need to be your own boss.

Best Value

Yes

Unlimited

Yes

Yes

Yes

Yes

Software Updates Maintenance

Yes

Yes

Yes

N/A

Pro Support / Content Changes

6 Hr Month
Unlimited

Customized Themeing Development

Yes

Shopping Cart Integration

Yes

Fufillment Integration Post UPS FEDex

Yes

Yes

10 Months *

** Cpanel Webmail, Email service is compatible with Android, IOS and Outlook - end device support not included. Video Tutorial available on YouTube

* Does not include product pages fees may apply

**Customer Owns Assets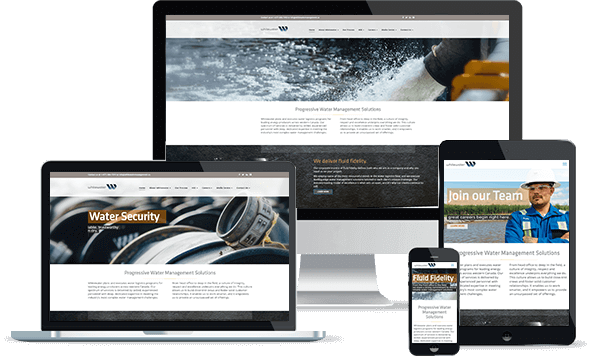 We Do Web Development That Bring Businesses
New Visitors and Increase Sales
Our team of full-stack will treat your project as though it's their own, thanks to the strong culture of ownership fostered in our company. By coming up with creative solutions to your most stringent requirements and offering you timely advice along the web development process, we maximize the business value we bring to the table.
Pricing
Examples of Web Development for $399.00
Examples of Web Development for $699.00
Custom Web Development & Web Applications for Only $29.99 /Hr
Integrate to YOUR CRM or Accounting System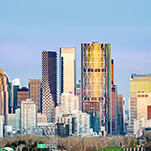 We're Local
When choosing a web design and marketing company, the main hurdle is trust. Kaji is a Calgary web design company, based in Canada.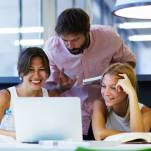 We're Professional
When you click with Kaji, you're putting decades of serious web design, web development, and marketing expertise to work for you. We excel at helping businesses shine online.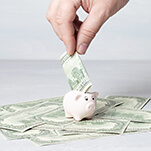 We're Affordable
Kaji is built on the philosophy that good web design and commonsense marketing should be accessible to all. Our services are designed to grow with you.
Get the Perfect Website
Looking for web development services? We offer a turn-key professionally-designed and expertly-coded custom website on the most popular platforms. You pay one manageable monthly fee.
Digital Marketing Plans
Digital Presence is what every business needs to increase their sales, customer base, and ROI. We offer four distinctive online marketing plans at reasonable pricing. Know exactly what you are paying and what to expect to leverage the most from your investment.
Support Services
Are you stuck with a technical problem? We can solve it for you. Hire our specialized support services for website coding problems or even design expertise. We have experts in graphic design, digital marketing, also web and mobile applications.
Mobile & Web Development
With years of experience in the development of web and mobile applications, our Kaji developers can handle "all" size projects. Our programmers are industry specialists, and our price point at ($29.99/hr) is hard to beat.